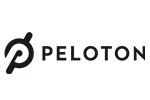 Peloton Interactive, Inc.
Peloton is the largest interactive fitness platform in the world with a loyal community of more than 4.4 million Members. Founded in 2012 and headquartered in New York City, Peloton uses technology and design to connect the world through fitness, empowering people to be the best version of themselves anywhere, anytime.
People often ask what a Peloton is. It's a cycling term. It's a word for a pack that works together to fight the wind. And that's what we've done.
For a software engineer, this is where your code can go further. For a mechanical engineer, this is a place for the thing they wouldn't let you try at the last place.
By joining our team you are becoming part of one of the most inclusive and inspiring fitness communities on the planet. A global community, united in our mission to better ourselves, inspire each other, and unite the world through fitness.
Together We Go Far.