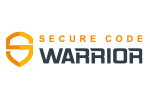 Secure Code Warrior
SHIP SECURE CODE WITH CONFIDENCE
Empower your Developers to write secure code from the very beginning – achieving rapid improvements in security compliance and consistency, as well as a better quality and speed of code writing. The more your teams use our platform, the better they'll become at secure coding and the less time and money will be spent finding and fixing bugs. We even integrate with Jira to make the whole job even easier.
In 2015 we developed an online secure coding platform that helps developers to think and act with a security mindset every day. Since then, we have worked with hundreds of organisations around the world to scale their secure coding excellence as coders and development teams build and verify their software security skills, gain real-time advice, and monitor skills development.