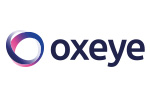 Oxeye
Oxeye provides a cloud-native application security testing solution (CNAST), that is designed to overcome the challenges imposed by the complex nature of modern architectures.
Oxeye disrupts traditional application security testing (AST), approaches by offering a contextual, effortless, and comprehensive solution to ensure no vulnerable code ever reaches production.
Built for Dev and AppSec teams, Oxeye helps to shift-left security while accelerating development cycles, reducing friction, and eliminating risks.
Leverage our advanced vulnerable-flow tracing technology to identify and resolve code vulnerabilities in your applications, services, APIs, and open-source libraries. We analyze code vulnerabilities across microservices delivering contextualized risk assessment enriched with infrastructure configuration data.
Getting started with Oxeye is very simple, it only requires deploying one component into your cluster without changing any line of code.