Infrastructure as Code – Lessons learned from Dev to Ops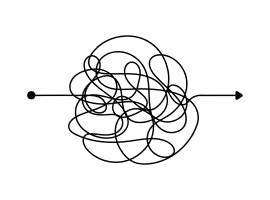 Over the past year, service mesh has come to the fore as a crucial component of the cloud native stack. Giants like Ticketmaster and PayPal have all added a service mesh to their production applications. But what is a service mesh, exactly? Is it even relevant? And why?
Did you ever have to quickly rewrite an entire template after you discovered a production error? Were you ashamed that you made a mistake with a maintained template update, but noticed that you completely missed the point of the change request? Have you ever had trouble keeping up to date when you had to read someone else's configuration management or infrastructure orchestration code? Maybe you've ever suffered from Terraform spaghetti code, CloudFormation, Chef or Puppet? In her session at DevOpsCon 2019, Emma Button shows how we can overcome these pitfalls and take advantage of some of the application developers' practices.
Want more great articles about DevOps? Subscribe to our newsletter!